Sell Your House For CASH, Fast!
LET ME TELL YOU A LITTLE ABOUT WHAT WE DO
We buy houses like yours all the time. We pay all the costs – including the real estate commission, the title insurance, escrow fees, transfer tax, Natural Hazard Disclosure, etc. And we buy them in an "as is" condition. We are going to kill the bugs as well as assume the responsibility for all the needed repairs – whether we have seen them already or not.
So when we agree on a price, typically the only thing you will subtract from that price is the principal left on your mortgage.
And we can have you your money in as little as a few days.
We will make all the repairs so there isn't that stress of fixing up the house to sell.
One of the positive factors about selling us your house is that you can stay in it for as long as you need to and have the peace of mind of knowing it's sold, not only sold, but also sold to someone who can afford to buy it.
You see, we sell houses too, and many times we have seen buyers make offers on houses, and when we get into escrow and we've spent a lot of money on the process, it turns out the buyer has an IRS problem or child support payments he didn't mention, and he can't qualify.
Believe us, there is nothing more frustrating than seeing a deal break down in escrow. That isn't going to happen to you.
Another positive factor is you won't have any of the monthly costs that build up waiting for the right buyer to come along with the right offer, and have that buyer be one who can actually follow through on the purchase.
And maybe the most important factor is that you can get on with your life and not have this burden hanging around your neck.
Fill out the following form and we will make you a cash offer to buy your house.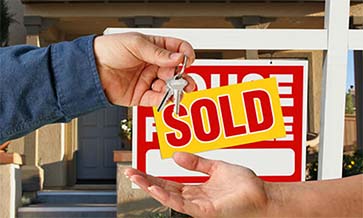 WE WILL MAKE YOU A CASH OFFER AND CLOSE ON THE DAY OF YOUR CHOICE.
Sell fast We Pay Cash!!!
---